Discovery Park | Sacramento, California
California Brewers Festival returns at the Discovery Park this Saturday, September 16th 2023! It's a haven for beer lovers with more than a hundred choices to sample from some of the regions best breweries and cideries. Not only that, there will be a wine tent, fun entertainment, great food from local food trucks, local crafts featured by Vendor Village, and the Fun Zone! Go around or put your blankets down while listening to a live band. Or you can join in the Adult Fun Zone and play with Giant Jengas, Giant Beer Pongs, and more! And of course, it's not going to be complete without the infamous beer relay! Dose yourself with loads of fun and help out the community as well. All of the proceeds will benefit Local Sacramento Children's Charities such as Runnin' For Rhett and WEAVE. Bring your lawn blanket and friends and your family to Discovery Park and let's have some fun! Get your tickets now!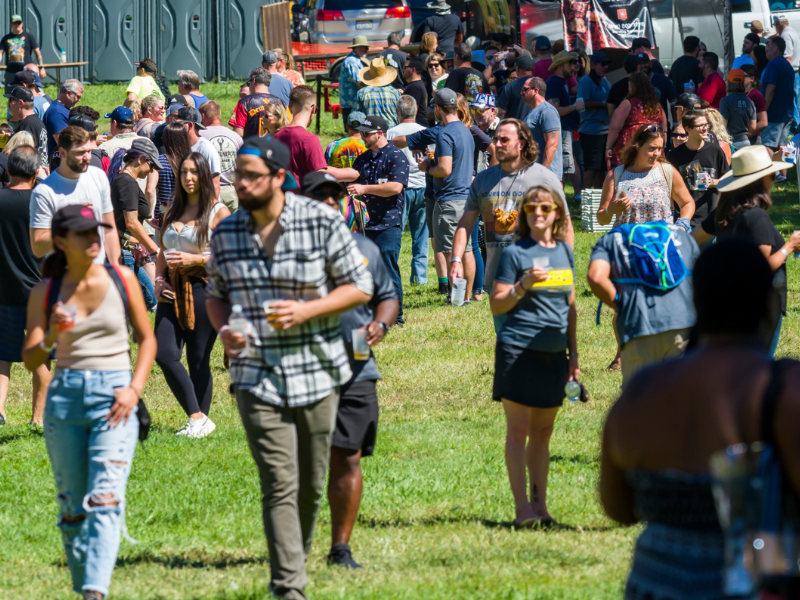 Get ready for a fun day with this year's California Brewers Festival at Discovery Park on Saturday, September 16, 2023! Recognized as the first of its kind in craft beer festivals, it brings in thousands of craft beef and food lovers. Rain or shine, they will give you the best beer experience ever.
The California Brewers Festival is an annual event initially formed to give beer enthusiasts and food lovers a chance to gather and have fun. It will feature more than a hundred choices of samples from some of the regions' best breweries and cideries. The festival also offers food trucks for a plethora of options of craft brews, ciders, and wine! There will be a live band performing, a vendor fair with local crafts, and an Adult Fun Zone area where adults can play games such as Giant Jenga and Giant Beer Pong. Of course, the event wouldn't be complete without the NEW GLORY Beer Relay that starts with 1:30PM with prizes!
This 2023, the registered brewers are the following:
21st Amendment Brewery
Alaro Craft Brewery
At Ease Brewing
Ballast Point
Bay Boys Brewing
Bike Dog
BoochCraft: Organic Hard Kombucha
Central Coast Brewing
Crooked Lane Brewing Company
Cuver Brewing
Dokkaebier
Dying Breed Brewing
Firestone Walker
Flying Embers
Fountainhead
Full Circle Brewing Co
HenHouse
Jackrabbit
King Kong Brewing Co
Lodi Beer
Mammoth Brewing Co
Mizo Hard Lemonade
Morgan Territory Brewing
Nectar Ciders
New Glory Craft Brewery
Onibi
Ponderosa Cider Co
Porchlight Brewing Co
Rebellion Brewing Co
Russian River
Sacrament Brewing Company
Solid Ground Brewing
Touchstone Brewing Co and more!
But this festival not only aims to promote the local craft beer community, but the organization also donates all of the proceeds from the festival to charities like Point West Rotary Foundation, Runnin' For Rhett, and WEAVE. And after 29 years, the California Brewers Festival has raised almost 1 million dollars to benefit the Sacramento community and the mentioned charities.
Attendees can sign up as volunteers, and business owners can contact the festival organizers to sponsor the events. So aside from being an excellent opportunity to have fun, attending this festival in itself is a great way to support your community.
Spend time with your loved ones, enjoy nature, and enjoy a cold beer from the best brewers in Northern California at the California Brewers Festival! Tickets are selling fast, so hurry up and buy your tickets now!